Dionaea 'Korean Melody Shark'
Submitted: 26 March 2010
This cultivar was produced by crossbreeding different clones of plants known informally in the UK
as Dionaea "Shark Tooth". The crossbreeding was done in the Korean Carnivorous Plant Institute by
the head of the institute Dr. Jang Gi-Won and his intern Max Yoon.
The crossbreeding was not done with the intention of producing a new cultivar. Normally work at
our Institute focuses on conservation. We are currently involved in a project to prevent certain Korean
carnivorous plants from extinction. For instance, Drosera rotundifolia L. once lived in many regions
of Korea. However, due to mass construction and exploitation without awareness of the importance
of conserving carnivorous plants, many natural habitats have been destroyed. Therefore, in order to
conserve Korean carnivorous plants, we have practiced mass propagation techniques of carnivorous
plants. This new Dionaea cultivar was one unexpected result of our work.
By germinating 100 seeds after asepsis, one plant appeared to be different from the other ninety
nine. We separated this unique plant and mass propagated it. It seems like this cultivar, which we named
Dionaea 'Korean Melody Shark,' is a sterile mutant—after growing the cultivar and finally seeing its
flower, we discovered that the pistil and stamen do not reach maturity. Therefore, we could not collect
any seeds. It is thus only possible to multiply the cultivar by dividing the rhizomes.
Figure 14: Dionaea 'Korean Melody Shark'.

Dionaea 'Korean Melody Shark' and its parent plants are similar, but there are some important
differences. First, the petiole of Dionaea 'Korean Melody Shark' remains very thin and narrow
throughout (see Figure 14). Traps that are not yet fully grown look like bean sprouts. When the traps
are fully grown, they become broader in shape. The sawteeth along the trap margin of Dionaea 'Korean
Melody Shark' are broader, shorter, and are arranged in a irregular pattern compared to those of its
parents (see Figures 15 and 16). Finally, while the parent plants remain green throughout, the inside of
the traps of Dionaea 'Korean Melody Shark' are red.


Figure 15: Dionaea 'Korean Melody Shark' trap.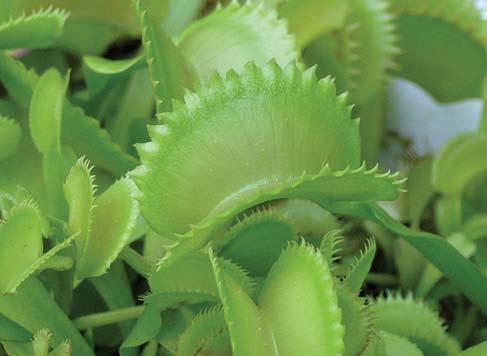 Figure 16: Parent plants of Dionaea 'Korean Melody Shark' from the UK informally named Dionaea "Shark Tooth".
We named this cultivar "Korean" because it came from Korea, where this new carnivorous plant
cultivar has been named, "Melody" because the traps look like musical notes, and "Shark" as an allusion
to the informal name of the parent plants.
— Dr. Jang Gi-Won • Korean Carnivorous Plant Institute • 107-6, SoungNae-Dong, GangDong-Gu
• Seoul, 134-030 • Republic of Korea • jgw77@yahoo.co.kr
— Wook Hyon (Max) Yoon • Jinhung Apartment 7 Dong 104 Ho Gangnam-gu • Chungdam-dong
• Seoul, 135-100 • Republic of Korea • mylifestyle_3@hotmail.com